The dog days of summer may be over, but it has been my experience that weather doesn't really take mu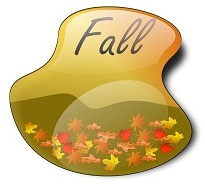 ch of a break. It just keeps going. The good news is that right now, you may have a week or so where it isn't real hot, and it isn't real cold. So, what do you do during the break? Of course! Make sure your central heating system is ready to go. Believe me, you don't want to find out you've got no heat when a cold snap arrives. Do it now. And so GAMA Air is going to pass on some tips to our friends and neighbors in the Beverly Hills, Culver City, Mar Vista, Miracle Mile, Hollywood, West Hollywood, Los Angeles, West Los Angeles, Santa Monica, Marina Del Rey, Pacific Palisades, Brentwood, Bel Air, Westwood, Downtown Los Angeles, Vernon, Huntington Park, Sherman Oaks, Encino area about how to do some basic maintenance on your heating system.
To smooth out as much as possible the transition your HVAC system will make from cooling to heating here are a few simple but important things you can do yourself:
Change the air filter - Installing a clean air filter in your furnace or air handler is one of the easiest things you can do to make sure your system is running efficiently. When air filters get clogged, it makes the entire system work harder to keep you comfortable. This is unnecessary strain on your units. Some filters need to be changed once a month, especially in the hottest or coldest times of the year. But at least do it every 2-3 months.
Clean the air vents – Even with a regular air filter change, dust and debris can build up around your air vents. Check them out, and vacuum them clean to make sure you have proper airflow throughout your home.
Check your thermostat – Thermostats have a "Cool" setting and a "Heat" setting. Newer ones may also have an "Auto" setting. Either way make sure you it works in the "Heat" mode. Also, if yours is a programmable thermostat, you double check that it is programmed and ready for the winter months.
Tidy up – Keep the area around your furnace clean. That will help with proper operation. And if you have a Heat Pump heating system, then the outdoor unit will continue to run during the winter. So clear away any buildup of leaves, grass clippings, or other debris that may have collected around it during the summer.
Keep in mind that, just as you take your vehicle in on some regular basis for a tune up and oil change, regular professional maintenance of your central heating and cooling system is also important. Take a look at some of our previous blog posts on the subject:
These DIY tips are a good start, but to ensure that your heating unit works fine all winter long, and that it lasts for many years to come, please make sure you get a professional maintenance check.
The staff at GAMA Air are trained and qualified to do just that. Click here to read about what we do during our System Tune-up and Safety Check.
If you do these simple DIY maintenance tips, and also make an appointment for a professional tune-up, then you can relax this winter knowing you've done your best, and that your heating system will do it's best to keep you and your family comfortable all winter long.
Do you have other questions that are nagging you? Visit our "Ask an Expert" page, fill out the form, and our resident expert will get back to you quickly with an answer.